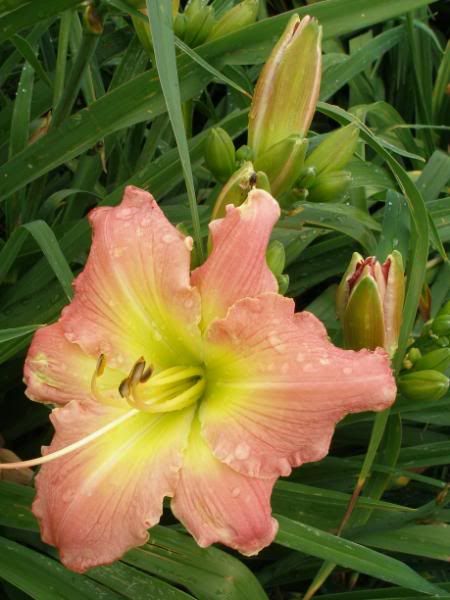 You will find that I speak of abandonment a great deal. Several of my posts have spoken on abandonment of temporal things and immersion into Christ. However, I would like to make it clear what absolute abandonment really is, if I can, so I will now give it a post of its own. Religious are blessed with the grace to fully engage in this abandonment and reap its many fruits in their fullness.

The first step to abandonment is almost inevitably the cutting of the strings of attachment to possessions. To no longer be tied to our earthly things and to prepared to have or lose them without concern, so long as it is God's will, is very important for abandonment. We must be free to be God's and God's alone, and attachment to earthly possessions prohibits this. Likewise, attachment to our own person also prohibits our making a self gift to God. We must at least will to make all these things Christ's alone.

Abandonment of self-will is next on this list. Forgive me for repeating something I said earlier... One who has substituted God's will for her own has practiced the most absolute abandonment of mind possible. She has changed her motives, her purpose, and opened herself to God's Wishes. It is at this point that she is not only abandoned in Christ, not only made one with Him through sharing in His will, but she has made a more perfect gift of herself through the gift of her own will. For religious, this is partially obtained through obedience. However, it is most perfectly obtained through willful obedience to God's will by setting our own wills into His hands.


To be free of concern and worry is one of the hardest states of mind to achieve for many people. However, through religious abandonment one can achieve this to some extent. She learns to give her troubles, concerns, and worries all to Christ. Indeed, she no longer has need to hold them constantly within her mind when she is so united to Christ so as to place them in His Heart. Her thoughts are no longer hers, but Christ's, and though she may carry their burden, they do not belong to her. During the night office we commend our souls to God, and prepare for death. Is this not also a perfect time to put our concerns and troubles into His hands and be free of them? If one can do this... she has taken the first step towards absolute abandonment... she has learned to have faith and trust in God and to lean on His Strength.

Freedom and abandonment are sometimes used interchangeably. I connect freedom closely to abandonment, for freedom from ourselves and abandonment are nearly alike. The less we dwell on our own concerns and desires and the more we are conformed to Christ's, the more will we have to do those things which we are free to do. The more joyfully we suffer for Him and love Him, the more thirstily we drink of His wisdom, the more rapidly we walk towards Him... the more free we are to do these things. For to be abandoned of oneself into God's will is to experience complete freedom to do and wish to do what is good. There is certainly no limitations as to how perfectly we perform God's will if we have abandoned ourselves completely.

Abandonment of pride is one of the most important steps in absolute abandonment. This includes abandonment of both pride and self-detestation. True humility, which is a form of abandonment, is achieved through viewing ourselves and others as God views us. That means we see the good as well as the bad, it means that we love as God loves in spite of all, and it means that we do not compare or judge ourselves and others. This is, perhaps, the most perfect form of humility and a complete abandonment of self-pride. This is one of the principle qualities of the saints which caused them to understand and love others to such an extent that it was almost as if they were a self-gift to others instead of God.

When seeking exterior and willful abandonment, it is VERY important not to neglect spiritual abandonment. Spiritual abandonment is best obtained through prayer, where spiritual holiness and humility bloom through closeness to Christ. Although spiritual abandonment is the simplest kind of abandonment to achieve because our spirits are so directly united to Christ's, it is also the most sorely neglected abandonment. To do good things without and to not be emptied into Christ within is futile. To willfully conform our desires to Christ's and not engage in communion with Him in spirit is a withholding from Him what He desires most. We must be in the habit of praying for holiness and committing our lives and our souls to Christ's Wishes, we must be in a constant state of recognition of His greatness and our comparative lowness, we must be in constant awareness of His presence... so that in this way are very purpose and our motive for every moment is drawn from Him.

Through absolute abandonment a religious is closely united with Christ and His Church. The more thoroughly she is abandoned of herself, the more consumed she is by His Spirit. Her heart receives the fruits of love, faith, hope, and wisdom through her abandonment in Christ, and she reaches a more perfect state of being. Truly, by being Christ's spouse and abandoning herself into Him she herself becomes non-existent. Rather than her own life she bears the life of Christ within her, and lives a more perfect life leading to a most perfect end.