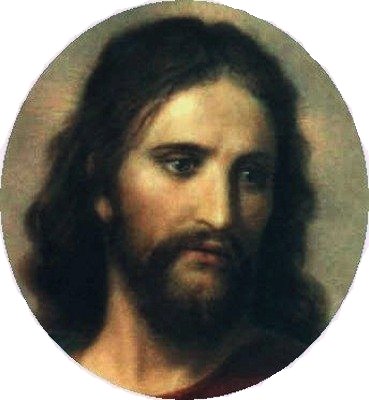 Jesus' face, so afflicted for our sins, is a perfect symbol of His immense love for us. Jesus told Sr. Maria Pierina that He wished His Holy Face to be better honored and that those who honor it console Him and receive an outpouring of His Divine Love. Here is a list of the promises He has made to those who honor His Holy Face, as they are given to Sr. Mary of St. Peter.

1. "Our lord promised me that He would imprint His Divine likeness upon the souls of those who honor the features of His Face."
2. "By My Holy Face you will work wonders!"
3. "By My Holy Face you will obtain the conversion of many sinners."
4. "Nothing that you ask in virtue of the Holy Face will be refused you. Oh, if only you knew how pleasing is the sight of My Face to My Father."
5. "Just as, in an earthly kingdom, money which is stamped with the picture of the sovereign or ruling executive of the country procures whatever one desires to purchase, so, likewise, in the Kingdom of Heaven, you shall obtain all that you desire by offering the coin of My precious humanity, which is My adorable Face."
6. "Our Lord assured me that all persons who would apply themselves to this Work of Reparation to His Holy Face would perform the same service in His behalf as that which the saintly Veronica had performed."
7. "I will give you My adorable Face, and each time that you present it to My Father, My mouth will be open to plead your cause."
8. "In proportion to the care you take in making reparation to My Face, disfigured by blasphemies, I will take care of yours, disfigured by sin. I will imprint My image on it and render it as beautiful as when it was washed in the waters of Baptism."
9. "Then Our Lord promised me that all who defended His cause in the Work of Reparation, whether by their words, their prayers or by their writing, He would Himself defend before His Eternal Father, and that He would give them His Kingdom. Then it seemed to me that Our Lord urged me to extend this promise in His Name to His priests, who through a crusade of preaching would advance the cause of Reparation.
"As for His spouses who would strive to honor and wipe His Holy Face in a spirit of atoning for blasphemies, Our Lord promised that at their death He would purify the face of their souls by effacing the stains of sin, and that He would restore to them their original beauty."
Is not this loving desire of our savior one which we, who love Him, should run to fulfill? Are not these magnanimous promises reason enough to spend hours contemplating Him each day? Think of all the horrible things His dear face must have undergone... He was hit, spit upon, and thorns pierced His Sacred Head. His face, so beautiful before, was torn and bleeding during His holy Passion. Below is the chaplet of the Holy Face, which I hope you will have the opportunity to use in Adoration of His Precious Features. The title is linked to the original source, where you can find more information.

for the Triumph of the Church and the downfall of Her Enemies
The little chaplet of the Holy Face has for its object, the honoring of the 5 senses of Our Lord, Jesus Christ, and of entreating God for the triumph of His Church.
This chaplet is composed of a medal and 39 beads; 6 of which are large and 33 small, with a medal of the Holy Face. It is recommended that it be recited frequently to obtain from God, by means of the Holy Face of His well beloved Son, the downfall of His enemies.
The cross recalls to us the mystery of our redemption. Make the sign of the Cross, with the Cross, repeating this invocation:
'O God, incline unto my aid.
O lord, make haste to help me'.
Then say one 'Glory be to the Father'.
The 33 small beads represent the 33 years of the mortal life of Our Lord on earth. The first 30 call to mind the 30 years of His private life, and are divided into 5 groups, with the intention of honoring the 5 senses of touch, hearing, sight, smell, and the taste of Jesus. They have their seat, principally, in the Holy Face and render homage to all the sufferings which Our Lord endured in His Face, through each one of His senses. The last 3 small beads call to mind the 3 years of public life of Our Saviour, and have as their object, the honoring of all the wounds of His Adorable Face.
Each group is preceded by a large bead. On this bead, reflect on the sense of Jesus, or the wounds of His Face, and recite 1 'Glory be to the Father' and the phrase, 'My Jesus, mercy'.
On each small bead, say:
'Arise, O Lord, and let Thy enemies be scatter, and that hate Thee flee from before Thy Face'.
To end, the 'Glory be to the Father' is repeated 7 times, in honor of the 7 words of Jesus upon the Cross, and the 7 dolors of the Immaculate Virgin. When ending the chaplet, say on the medal:
'O God, our Protector, look on us and cast Thy eyes upon the Face of Thy Christ'.