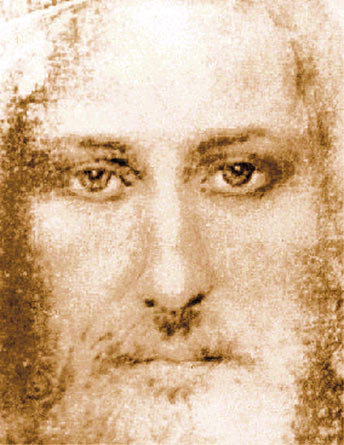 Perhaps one of the most difficult concept to grasp is contrition and reconciliation. While it may be apparent to us that we owe God an apology, that we are full of faults and must be cleansed, it is often difficult for us to understand how we can do this. The sacrament of Confession, instituted by Christ, is very helpful in this regard... but even the sacrament itself can take a long while to understand, and many people never learn to receive this sacrament in its fullness. The Almighty God, full of goodness and perfection, deserves our repentance and could, in His justice, condemn us to death. However, in the midst of His perfection, He has shown us the greatest love to mercy. He has called us His sons and daughters, and called us by name to stand before Him and receive grace and light.

The perspective I give on this may, perhaps, seem slightly odd to some of you; but I still have hopes that it will help you to understand the beauty of our relationship with God. I cannot speak on this subject without going back to the beginning... We were created to love God, and to participate in God's goodness, but we were too concerned with our own success that we reserved from God what was do to Him, and began our journey to seek in the dark what could only harm us. Our weaknesses grew, and the evil of our ways beat upon us pitilessly, and God was moved to compassion. He would not let us, whom He loved, suffer the consequences for our faults and be lost to Him forever. Instead He sent His beloved Son, Jesus, the Blessed One, to bear our burdens and die our deaths and in so doing lead us to light and happiness. He allowed us to slash Him with whips, press thorns into His head, place upon Him the greatest weight, and hammer nails into His hands and feet.

Wait a minute... was it really we who did these things? We say that by our sins we have put Him to death, that we are guilty of His blood, but in reality, practically, how could we have killed a man who lived so many years ago? Perhaps He died in the first place for our sins, as a sacrifice, but obviously He must know that we are the "good" ones, not the evil ones who lived back in those days and spilled His precious Blood. And yet, so often we attribute the nailing of His hands and feet, the pressing of the thorns, and the swinging of the whip to the action of our own hands. How is this to be understood? What Jesus suffered meekly was betrayal, the force that mutilated and tore Him was betrayal, the act that finally took His life was betrayal. He suffered this to save the very ones who betrayed Him... and we are them!

The severity of sin is hardly understood, and our perception of its evilness is cloudy. Before we existed, God was. By God's choice alone were we created, and everything was given to us by Him from His own abundance. All justice cries out that all glory, love, and honor belongs to Him alone... the very nothingness of our origin commits us to recognize that only through Him we are everything. Therefore any detraction from what is due to Him alone is foolish and detestable. The gross and immoral use of the gifts that He has given us, the refusal to obey His commands, passes from negligence to insult. The destruction and immoral use of our own bodies and the bodies of others, the gross misuse and mockery of love, the indulgence of luxury and pride turn us away from God completely and lead us on the path of evil. No longer are we sons of God, but we become worse than the animals for we trample the dignity of our human nature in the mud and betray the divine image of God in ourselves, we betray the love by which He unites Himself to us.

Can there be any doubt, then, that we displease Him daily in even those sins which may seem petty to us? Yet God, in His surpassing goodness, gave us a far greater gift to betray. He gave us Himself, His very life... He came to us a lamb among wolves, and willing sacrifice of love. Even as we betrayed Him He spoke of love and forgiveness, even when we had His Blood on our hands He offered us the love and heritage of the Trinity. He, pitiable beyond belief in His sorrows and pain, had compassion on us and infinite charity. Not once does He forgive us, but over and over and over again... He forgives us as soon as we commit the sin, and only asks that we allow ourselves to be made worthy of Him. Even while on earth He offers us the gift of Himself, His whole being and His divinity, in the Blessed Sacrament. Without reservation, with no end to His patience, He awaits the conversion of those who have caused Him the greatest pain.

But, how can we, while always on the side of treachery and betrayal, ever dare to love Him? How can we call ourselves His servants, and His friends, if we ever must be among those who hurt Him? I am human, I am a person who has betrayed Him, have I not, by my very nature, merited a place of repentance, perpetually on my knees receiving His forgiveness? Am I not ever the soldier with the whip in my hand, pleading with His blood on my hands to forgive me? Is not my imperfection itself reason enough that I could never be a blessed one like Him, that I could never be on HIS side in the act of redemption, that I could never be the loyal angel at the foot of the Cross? How sorry am I if I cannot ever become His trusted friend, one who suffers with Him instead of being the reason for His suffering!

Jesus sees my desire, and He does not wish me to always be oppressed by my unceasing guilt. He tells me that His mercy is infinite, and that if I only approach His mercy and confess my fault, He will make me beautiful and sinless. He knows that I will fall again, and offers me grace to keep me from evil and to help me stand again when I have fallen too low. In the Sacrament of Confession He gives me the chance to do something about my plight, to do something about my guilt, and to thus feel the refreshment of being born again. He offers me the means to obtain the greatest gifts ever known, the gifts God offers to His friends.

The more thoroughly and sincerely I confess my sins, the more carefully I examine my conscience and perceive how I have offended Him, the more genuinely sorry I am and the more firm my intent to reform... the more the dark spaces in my soul are cleared and filled with the grace and peace of God. Therefore Confession should not be merely a ritual which I perform to free myself of grave sin, as with a key of a chain, and thus go my way without oppression. It should instead be a very deep and personal communication between myself and God through the person of the priest, an act of love. Love itself presupposes depth, sincerity, and a painful openness or surrender of those defenses which we keep on our hearts. The words of the priest reinforce my commitment, in the assurance that God listens and holds true to His promise, revealing to me the greatest mercy and, by raising his hand in blessing, bestowing on me the most precious grace.

It does not end here, however. Jesus is a very demanding lover... once we have opened the gates of our hearts, freed ourselves of the danger within, and invited His mercy into us... He immediately takes the initiative to proclaim His love to us. As with a dance, He takes us by the hand and flourishes upon us every gift of love He has to offer, and therefore the fullness of love in every way. He leads us to where we can be with Him. Any normal person, with a correct perception of these endearing movements of God, would be immediately infatuated and wish to give God what He has given to them, to make the love bestowed by God mutual. Therefore we are given the privilege of standing with Him, instead of against Him; of being His friends instead of His enemies. If we are like God, if we are His sons and daughters, if we have been given the heritage of the Trinity, then by our own virtue and choice we will follow Him on the way of the cross in atonement for sins and for the sake of love.

There is no greater joy than to follow Christ, and to imitate His virtue and blessed meekness. To suffer with Him, to carry His cross, to give good and peace to others in His name, and to finally die with Him and claim a crown of the Kingdom is a vocation that gives to us the dignity of humanity AND union with the love of the Trinity. To retain our sins is the utmost foolishness, to refuse the Sacrament of Mercy is the greatest mistake, so let us accept with open arms the gifts of God and thus find His goodness.